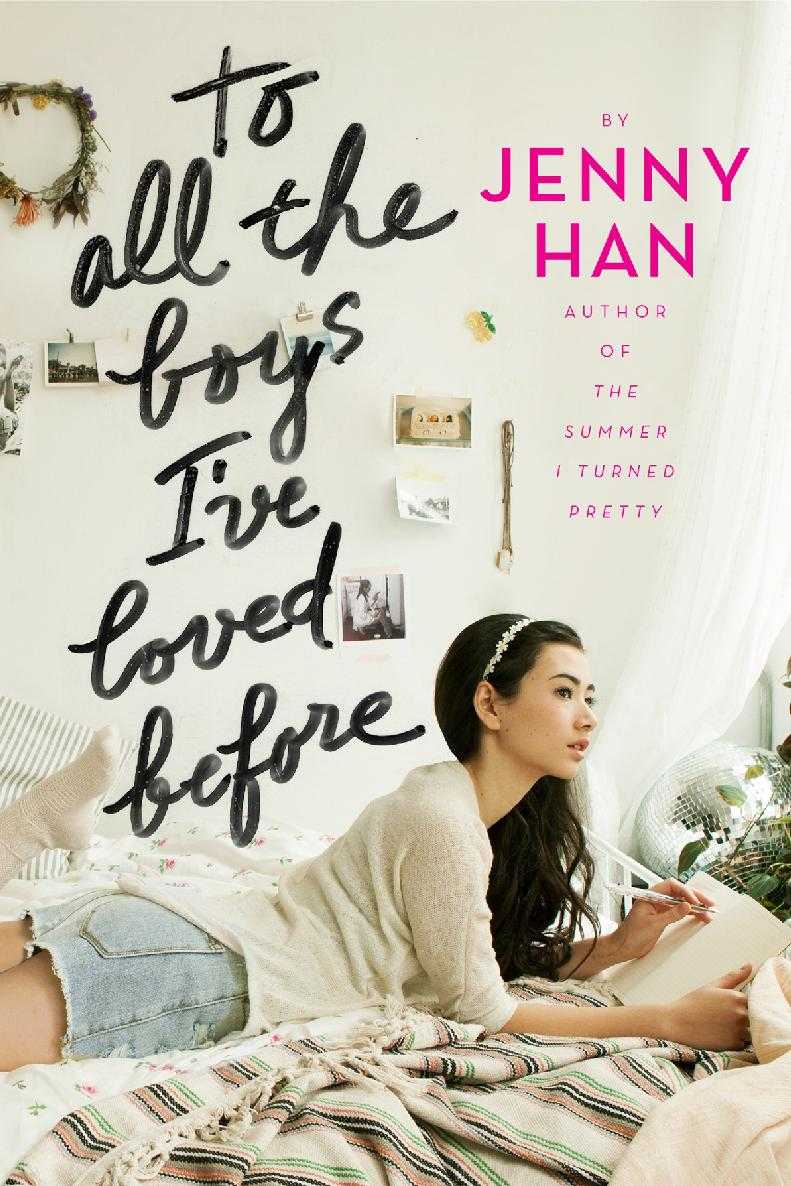 For my sister, Susan—Han girls forever
I like to save things. Not important things like whales or people or the environment. Silly things.
Porcelain bells, the kind you get at souvenir shops. Cookie cutters you'll never use, because who needs a cookie in the shape of a foot? Ribbons for my hair. Love letters. Of all the things I save, I guess you could say my love letters are my most prized possession.
I keep my letters in a teal hatbox my mom bought me from a vintage store downtown. They aren't love letters that someone else wrote for me; I don't have any of those. These are ones I've written.
There's one for every boy I've ever loved—five in all.
When I write, I hold nothing back. I write like he'll never read it. Because he never will. Every secret thought, every careful observation, everything I've saved up inside me, I put it all in the letter.
When I'm done, I seal it, I address it, and then I put it in my teal hatbox.
They're not love letters in the strictest sense of the word. My letters are for when I don't want to be in love anymore. They're for good-bye. Because after I write my letter, I'm no longer consumed by my all-consuming love. I can eat my cereal and not wonder if he likes bananas over his Cheerios too; I can sing along to love songs and not be singing them to him. If love is like a possession, maybe my letters are like my exorcisms. My letters set me free. Or at least they're supposed to.
1
JOSH IS MARGOT'S BOYFRIEND, BUT I guess you could say my whole family is a little in love with him. It's hard to say who most of all. Before he was Margot's boyfriend, he was just Josh. He was always there. I say always, but I guess that's not true. He moved next door five years ago but it feels like always.
My dad loves Josh because he's a boy and my dad is surrounded by girls. I mean it: all day long he is surrounded by females. My dad is an ob-gyn, and he also happens to be the father of three daughters, so it's like girls, girls, girls all day. He also likes Josh because Josh likes comics and he'll go fishing with him. My dad tried to take us fishing once, and I cried when my shoes got mud on them, and Margot cried when her book got wet, and Kitty cried because Kitty was still practically a baby.