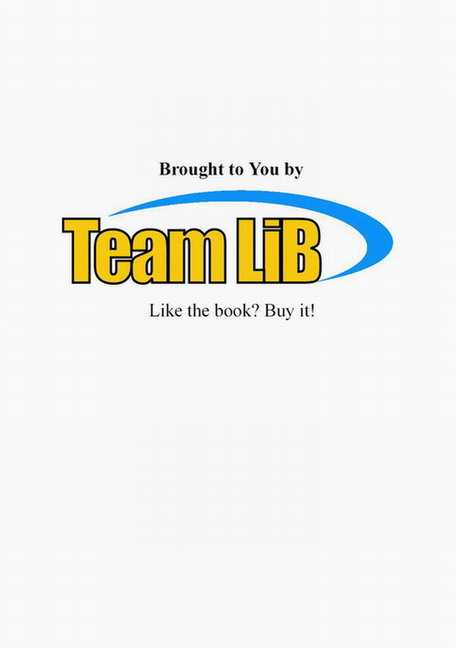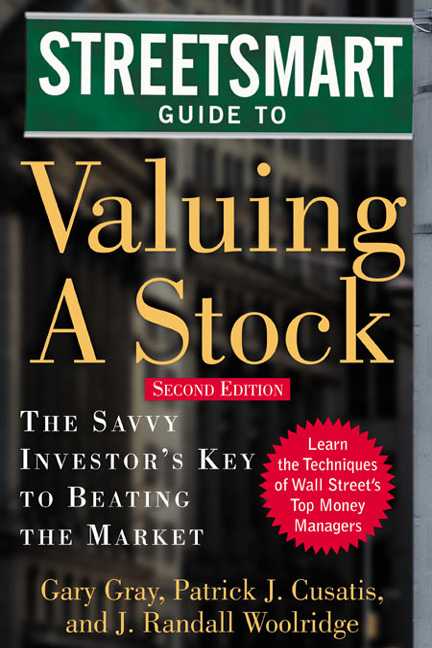 4543_efm1_pi-xvi 8/11/03 3:53 PM Page i Streetsmart Guide to
Valuing a Stock
4543_efm1_pi-xvi 8/11/03 3:53 PM Page ii Other Books in the Streetsmart Series
Streetsmart Guide to Managing Your Portfolio Streetsmart Guide to Short Selling
Streetsmart Guide to Timing the Stock Market
4543_efm1_pi-xvi 8/11/03 3:53 PM Page iii Streetsmart Guide to
Valuing a Stock
The Savvy Investor's Key to Beating the Market Second Edition
Gary Gray, Patrick J. Cusatis,
and J. Randall Woolridge
McGraw-Hill
New York Chicago San Francisco Lisbon
London Madrid Mexico City Milan New Delhi
San Juan Seoul Singapore Sydney Toronto

ebook_copyright 6x9.qxd 10/24/03 11:58 AM Page 1
Copyright © 2004 by The McGraw-HIll Companies, Inc. All rights reserved. Manufactured in the United States of America. Except as permitted under the United States Copyright Act of 1976, no part of this publication may be reproduced or distributed in any form or by any means, or stored in a database or retrieval system, without the prior written permission of the publisher.
0-07-143623-5
The material in this eBook also appears in the print version of this title: 0-07-141666-8.
All trademarks are trademarks of their respective owners. Rather than put a trademark symbol after every occurrence of a trademarked name, we use names in an editorial fashion only, and to the benefit of the trademark owner, with no intention of infringement of the trademark. Where such designations appear in this book, they have been printed with initial caps.
McGraw-Hill eBooks are available at special quantity discounts to use as premiums and sales promotions, or for use in corporate training programs. For more information, please contact George Hoare, Special Sales, at george_hoare@mcgraw-hill.com or (212) 904-4069.
TERMS OF USE
This is a copyrighted work and The McGraw-Hill Companies, Inc. ("McGraw-Hill") and its licensors reserve all rights in and to the work. Use of this work is subject to these terms. Except as permitted under the Copyright Act of 1976 and the right to store and retrieve one copy of the work, you may not decompile, disassemble, reverse engineer, reproduce, modify, create derivative works based upon, transmit, distribute, disseminate, sell, publish or sublicense the work or any part of it without McGraw-Hill's prior consent. You may use the work for your own noncommercial and personal use; any other use of the work is strictly prohibited. Your right to use the work may be terminated if you fail to comply with these terms.