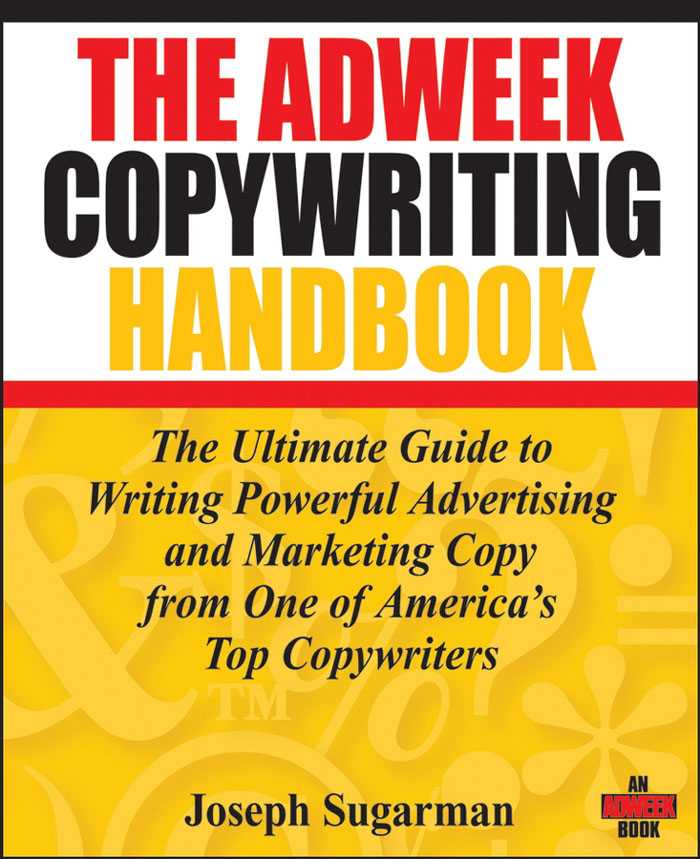 Praise for
Joseph Sugarman's Previous Books
You have a real talent for promotion and writing
advertisements.
Albert Gore, Former Vice President
United States of America
There are a lot of great copywriters, but Joe
Sugarman is the best. He knows how to build
a story and close the sale. Anyone who wants
to sell better will enjoy Advertising Secrets
of the Written Word.
Richard Thalheimer, Founder
The Sharper Image
I have been a fan of Joseph Sugarman's
copywriting and marketing ideas for years
and have benefited greatly by imitating his
long-copy ads. Now he is letting us all in on
his secrets in a book that should cost $2,000
because it contains so much detailed
information. Thank you, Joe. I really liked
the book!
Jack Canfield, Co-Author
Chicken Soup for the Soul
Every trade has its role models. And for me, there is no better model for ad copywriters
or magazine editors than Joe Sugarman.
Ray Schultz, Editor
DIRECT Magazine
Joseph Sugarman is brimming over with cre-
ative ideas. That isn't so unusual; many of us
are. But Joe's ideas rocket into our marketing
consciousness like shooting stars with one tri-
umphant difference: His ideas invariably work.
They motivate. They sell. So this isn't a book
for theoreticians. It's aimed like an exquisitely
polished arrow into the heart of writing to sell.
New to marketing? Read this book. Been in the
business for 30 years? Read this book.
Herschell Gordon Lewis, Chairman
Communicomp
From Seminar Participants Who Learned
What You Are About to Learn
I enjoyed the seminar, and I learned a lot. I am
more determined than ever to start and succeed
at running a mail order business.
Lee R. Herrington III, President
Herrington's Catalog
Your seminar has really opened my eyes to
a realization of what makes effective mail