Project Gutenberg's Genghis Khan, Makers of History Series, by Jacob Abbott

This eBook is for the use of anyone anywhere at no cost and with
almost no restrictions whatsoever.  You may copy it, give it away or
re-use it under the terms of the Project Gutenberg License included
with this eBook or online at www.gutenberg.net


Title: Genghis Khan, Makers of History Series

Author: Jacob Abbott

Release Date: May 2, 2009 [EBook #28667]

Language: English







Produced by D Alexander and the Online Distributed
Proofreading Team at http://www.pgdp.net (This book was
produced from scanned images of public domain material
from the Google Print project.)







Makers of History
Genghis Khan
BY
JACOB ABBOTT
WITH ENGRAVINGS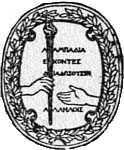 NEW YORK AND LONDON
HARPER & BROTHERS PUBLISHERS
1901
Entered, according to Act of Congress, in the year one thousand eight
hundred and sixty, by

HARPER & BROTHERS,

in the Clerk's office of the District Court of the Southern District of
New York.

Copyright, 1888, by Benjamin Vaughan Abbott, Austin Abbott,
Lyman Abbott, and Edward Abbott.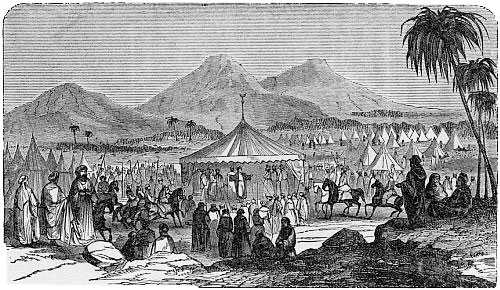 INAUGURATION OF GENGHIS KHAN.
PREFACE.
The word khan is not a name, but a title. It means chieftain or king. It is a word used in various forms by the different tribes and nations that from time immemorial have inhabited Central Asia, and has been applied to a great number of potentates and rulers that have from time to time arisen among them. Genghis Khan was the greatest of these princes. He was, in fact, one of the most renowned conquerors whose exploits history records.
As in all other cases occurring in the series of histories to which this work belongs, where the events narrated took place at such a period or in such a part of the world that positively reliable and authentic information in respect to them can now no longer be obtained, the author is not responsible for the actual truth of the narrative which he offers, but only for the honesty and fidelity with which he has compiled it from the best sources of information now within reach.
| | | |
| --- | --- | --- |
| Chapter |   | Page |
| I. | PASTORAL LIFE IN ASIA | 13 |
| II. | THE MONGULS | 23 |
| III. | YEZONKAI KHAN | 41 |
| IV. | THE FIRST BATTLE | 52 |
| V. | VANG KHAN | 68 |
| VI. | TEMUJIN IN EXILE | 76 |
| VII. | RUPTURE WITH VANG KHAN | 86 |
| VIII. | PROGRESS OF THE QUARREL | 100 |
| IX. | THE DEATH OF VANG KHAN | 114 |
| X. | THE DEATH OF YEMUKA | 123 |
| XI. | ESTABLISHMENT OF THE EMPIRE | 136 |
| XII. | DOMINIONS OF GENGHIS KHAN | 150 |
| XIII. | THE ADVENTURES OF PRINCE KUSHLUK | 163 |
| XIV. | IDIKUT | 175 |
| XV. | THE STORY OF HUJAKU | 184 |
| XVI. | CONQUESTS IN CHINA | 198 |
| XVII. | THE SULTAN MOHAMMED | 213 |
| XVIII. | THE WAR WITH THE SULTAN | 236 |
| XIX. | THE FALL OF BOKHARA | 244 |
| XX. | BATTLES AND SIEGES | 264 |
| XXI. | DEATH OF THE SULTAN | 281 |
| XXII. | VICTORIOUS CAMPAIGNS | 297 |
| XXIII. | GRAND CELEBRATIONS | 318 |
| XXIV. | CONCLUSION | 330 |