Religion and Science: A Beautiful Friendship?
Robert W. Fuller
Live your life as if there are no miracles and everything is a miracle.
– Albert Einstein
Awe is an intuition of the dignity of all things, a realization that things not only are what they are but also stand, however remotely, for something supreme.
– Abraham Heschel
Smashwords Edition, Copyright Robert W. Fuller 2012
Personal web site: http://www.robertworksfuller.com
Dignity Movement web site: http://www.breakingranks.net
Book information web site: http://www.rowantreenovel.com
Huffington Post column:http://www.huffingtonpost.com/robert-fuller/
Thank you for downloading this free ebook. Though this is a free book, it remains the copyrighted property of the author, and may not be reproduced, copied, or distributed for commercial purposes. This book may be copied, distributed, reposted, and shared, provided it appears in its entirety without alteration, and the reader is not charged to access it. A paperback edition is now available.
§§§
For readers who want to explore dignity as a foundation for interpersonal and international relations, Robert W. Fuller's novel The Rowan Tree is now available as anebook, a paperback, and an audiobook.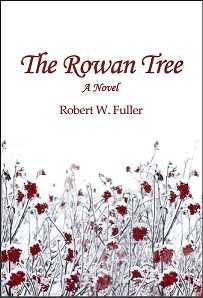 As Arthurian myth sowed seeds of democracy,The Rowan Tree foretells an international culture of dignity. Anchored by two interlocking love stories, this unflinching novel of ideas brims with passionate quests, revelatory failures, and inextinguishable hope.
The Rowan Tree is an inspirational tour de force that reaches from the rebellious American '60s into humanity's global future. Soul-searching treks around the world intersect with campus revolution, basketball, math, ballet, and a destined rise to the White House. Love runs ahead of politics and lights the way for nations to follow.