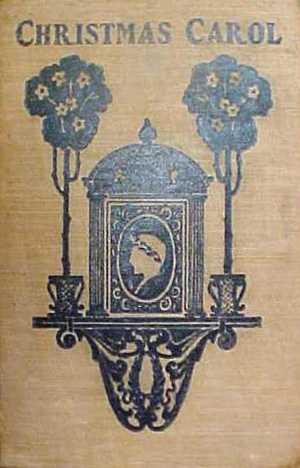 A Christmas Carol, by Charles Dickens
1
A Christmas Carol, by Charles Dickens
The Project Gutenberg EBook of A Christmas Carol, by Charles Dickens (#0 in our series by Charles Dickens)
Copyright laws are changing all over the world. Be sure to check the copyright laws for your country before downloading or redistributing this or any other Project Gutenberg eBook.
This header should be the first thing seen when viewing this Project Gutenberg file. Please do not remove it.
Do not change or edit the header without written permission.
Please read the "legal small print," and other information about the eBook and Project Gutenberg at the bottom of this file. Included is important information about your specific rights and restrictions in how the file may be used. You can also find out about how to make a donation to Project Gutenberg, and how to get involved.
**Welcome To The World of Free Plain Vanilla Electronic Texts**
**eBooks Readable By Both Humans and By Computers, Since 1971**
*****These eBooks Were Prepared By Thousands of Volunteers!*****
Title: A Christmas Carol
A Christmas Carol, by Charles Dickens
2
Author: Charles Dickens
Release Date: Dec, 1992 [EBook #46] [Most recently updated: September 1, 2002]
Edition: 13
Language: English
Character set encoding: ASCII
*** START OF THE PROJECT GUTENBERG EBOOK, A CHRISTMAS CAROL ***
A CHRISTMAS CAROL
by Charles Dickens
I have endeavoured in this Ghostly little book, to raise the Ghost of an Idea, which shall not put my readers out of humour with themselves, with each other, with the season, or with me. May it haunt their houses pleasantly, and no one wish to lay it.
Their faithful Friend and Servant, C. D. December, 1843.
Stave 1: Marley's Ghost
Marley was dead: to begin with. There is no doubt whatever about that. The register of his burial was signed by the clergyman, the clerk, the undertaker, and the chief mourner. Scrooge signed it. And Scrooge's name was good upon 'Change, for anything he chose to put his hand to.
Old Marley was as dead as a door-nail.
Mind! I don't mean to say that I know, of my own knowledge, what there is particularly dead about a door-nail. I might have been inclined, myself, to regard a coffin-nail as the deadest piece of ironmongery in the trade. But the wisdom of our ancestors is in the simile; and my unhallowed hands shall not disturb it, or the Country's done for. You will therefore permit me to repeat, emphatically, that Marley was as dead as a door-nail.