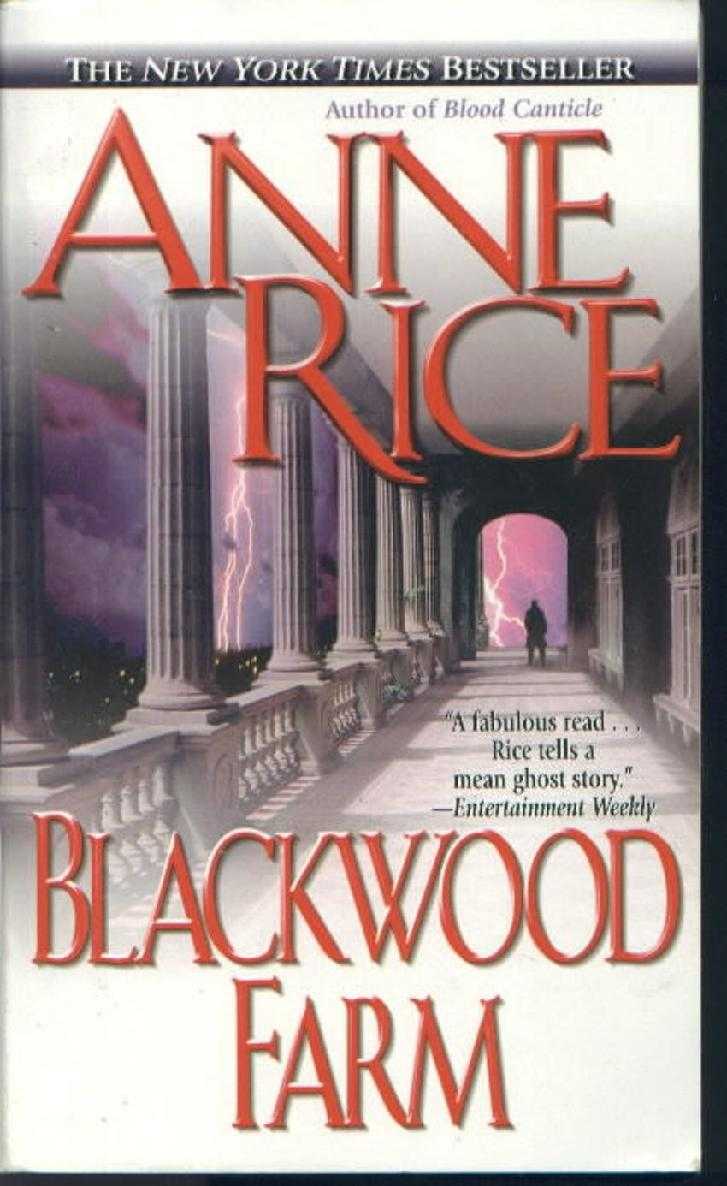 Blackwood Farm
The Vampire Chronicles 08
by Anne Rice
Book Flap:
In her new novel, Anne Rice fuses her two uniquely seductive strains of narrative -- her vampire legend and her lore of the Mayfair witches -- to give us a world of classic Deep South luxury and ancestral secrets.
Welcome to Blackwood Farm: soaring white columns, spacious drawing rooms, sun-drenched gardens, and a dark strip of the dense Sugar Devil Swamp. This is the world of Quinn Blackwood, a brilliant young man haunted since birth by a mysterious doppelgänger, a spirit known as Goblin, a spirit from a dreamworld that Quinn can't escape and that prevents him from belonging anywhere.
When Quinn is made a vampire, losing all that is rightfully his and gaining an unwanted immortality, his doppelgänger becomes even more vampiric and terrifying than Quinn himself.
As the novel moves backward and forward in time, from Quinn's boyhood on Blackwood Farm to present-day New Orleans, from ancient Pompeii to nineteenth-century Naples, Quinn seeks out the legendary Vampire Lestat in the hope of freeing himself from the specter that draws him inexorably back to Sugar Devil Swamp and the explosive secrets it holds.
Like her much-loved novel The Witching Hour, Blackwood Farm is a family saga -- capturing both the dramas and the subtleties of family as it tells its story of youth and promise, of loss and the search for love, of secrets and destiny. It is Anne Rice at her best.
Dedicated to my son, Christopher Rice
My days have passed away, my thoughts are dissipated, tormenting my heart.
They have turned night into day, and after darkness I hope for light again.
If I wait hell is my house, and I have made my bed in darkness.
I have said to rottenness: thou art my father; to worms, my mother and my sister.
Where is now then my expectation, and who considereth my patience?
All that I have shall go down into the deepest pit: thinkest thou that there at least I shall have rest?
JOB
17:11-16
DV.
1
1
Lestat,
If you find this letter in your house in the Rue Royale, and I do sincerely think you will find it --