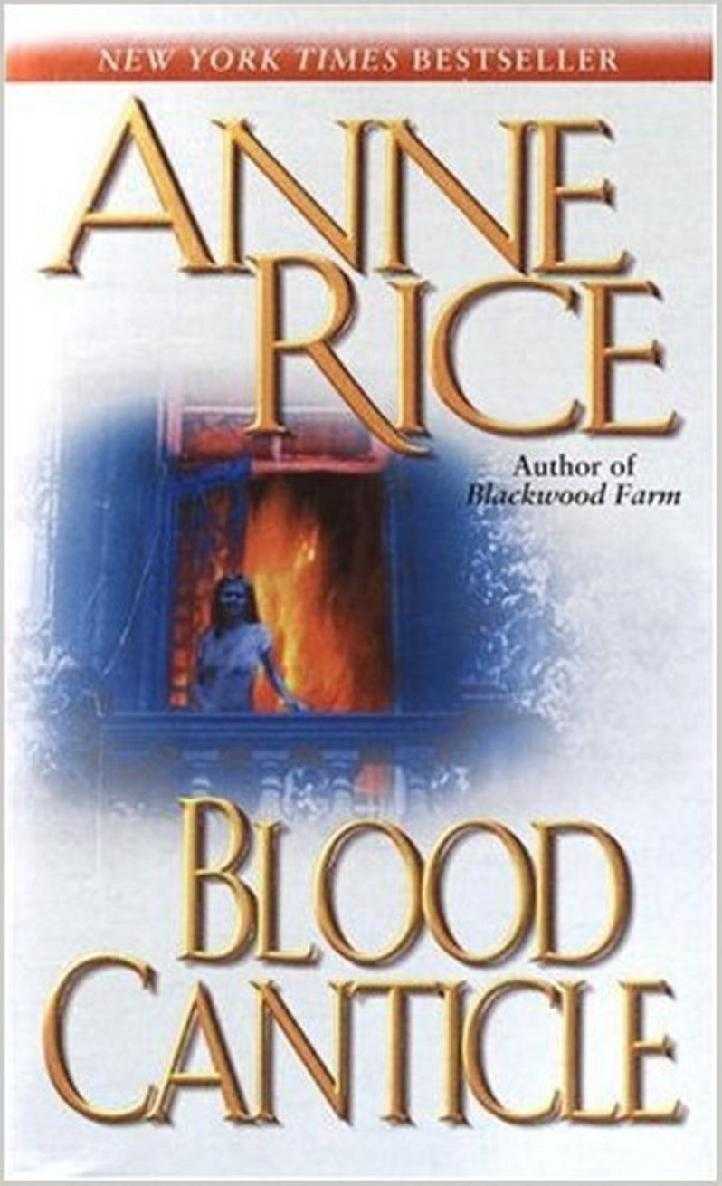 ANNE RICE
BLOOD
CANTICLE
THE VAMPIRE CHRONICLES 10
For
Stan Rice
1942-2002
-the love of my life.
Rejoice, O young man, in thy youth; and let thy heart cheer thee in the days of thy youth, and walk in the ways of thine heart, and in the sight of thine eyes; but know thou, that for
all these things God will bring thee to judgment.
ECCLESIASTES11:9. King James Version
1
I WANT to be a saint. I want to save souls by the millions. I want to do good far and wide. I want to fight evil! I want my life-sized statue in every church. I'm talking six feet tall, blond hair, blue eyes-.
Wait a second.
Do you know who I am?
I'm thinking maybe you're a new reader and you've never heard of me.
Well, if that's the case, allow me to introduce myself, which I absolutely crave doing at the beginning of every one of my books.
I'm the Vampire Lestat, the most potent and lovable vampire ever created, a supernatural knockout, two hundred years old but fixed forever in the form of a twenty-year-old male with features and figure you'd die for-and just might. I'm endlessly resourceful, and undeniably charming. Death, disease, time, gravity, they mean nothing to me.
Only two things are my enemy: daylight, because it renders me completely lifeless and vulnerable to the burning rays of the sun, and conscience. In other words, I'm a condemned inhabitant of eternal night and an eternally tormented blood seeker.
Doesn't that make me sound irresistible?
And before I continue with my fantasy let me assure you:
I know damned well how to be a full-fledged, post-Renaissance, post-nineteenth century, post-modern, post-popular writer. I don't deconstruct nothin'. That is, you're going to get a full-dress story here-with a beginning, middle and end. I'm talking plot, characters, suspense, the works.
I'm going to take care of you. So rest easy and read on. You won't be sorry. You think I don't want new readers? My name is thirst, baby. I must have you!
However, since we are taking this little break from my preoccupation with being a saint, let me say a few words to my dedicated following. You new guys follow along. It certainly won't be difficult. Why would I do something that you find difficult? That would be self-defeating, right?