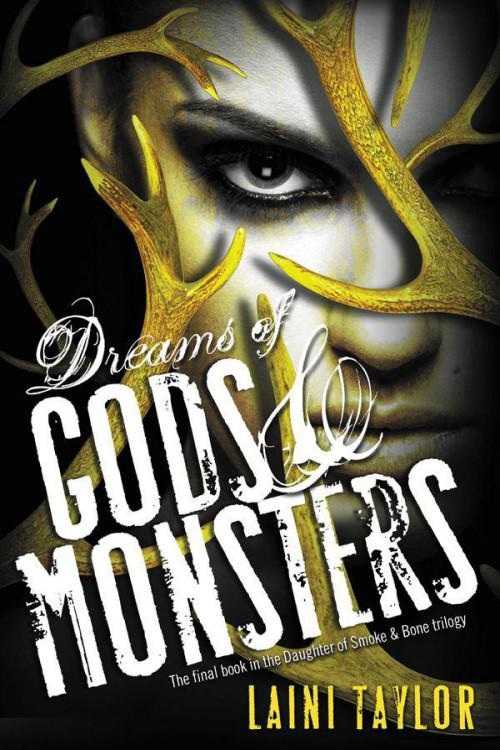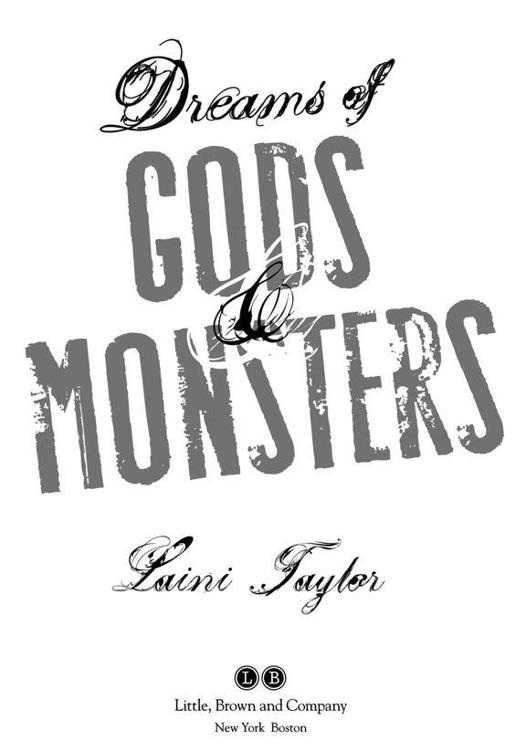 For Jim, for the happy middle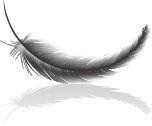 Once upon a time,
an angel and a devil pressed their hands to their hearts
and started the apocalypse.


Nerve thrum and screaming blood, wild and churning and chasing and devouring and terrible and terrible and terrible—
"Eliza. Eliza! "
A voice. Bright light, and Eliza fell awake. That's how it felt: like falling and landing hard. "It was a dream," she heard herself say. "It was just a dream. I'm okay."
How many times in her life had she spoken those words? More than she could count. This was the first time, though, that she'd spoken them to a man who had burst heroically into her room, clutching a claw hammer, to save her from being murdered.
"You… you were screaming," said her roommate, Gabriel, darting looks into the corners and finding no sign of murderers. He was sleep-disheveled and manically alert, holding the hammer high and ready. "I mean… really, really screaming."
"I know," said Eliza, her throat raw. "I do that sometimes." She pushed herself upright in bed.
Her heartbeat felt like cannon fire—doomful and deep and reverberating through her entire body, and though her mouth was dry and her breathing shallow, she tried to sound nonchalant. "Sorry to wake you."
Blinking, Gabriel lowered the hammer. "That's not what I meant, Eliza. I've never heard anyone sound like that in real life. That was a horror-movie scream."
He sounded a little impressed. Go away, Eliza wanted to say. Please. Her hands were starting to tremble. Soon she wouldn't be able to control it, and she didn't want a witness. The adrenaline crash could be pretty bad after the dream. "I promise, I'm fine. Okay? I just…"
Damn.
Shaking. Pressure building, the sting behind her eyelids, and all of it out of her control.
Damn damn damn.
She doubled over and hid her face in her bedspread as the sobs welled up and took her over. As bad as the dream was—and it was bad—the aftermath was worse, because she was conscious but still powerless. The terror—the terror, the terror—lingered, and there was something else. It came with the dream, every time, and didn't recede with it but stayed like something a tide had washed in.