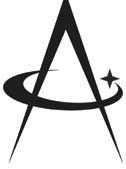 THE DIVINE COMEDY
dante alighieri
A new translation by
J.G. Nichols
With twenty-four
illustrations by
Gustave Doré
ALMA CLASSICS
alma classics ltd
London House
243-253 Lower Mortlake Road
Richmond
Surrey TW9 2LL
United Kingdom
www.almaclassics.com
This translation of the entire Divine Comedy first published by Alma Classics Ltd in 2012
The translation of Inferno first published by Hesperus Press in 2005; published in a revised edition by Alma Classics Ltd (previously Oneworld Classics Ltd) in 2010
The translation of Purgatory first published by Alma Classics Ltd (previously Oneworld Classics Ltd) in 2011
Translation , notes and extra material © J.G. Nichols, 201 2
Cover image: Gustave Doré
Printed in Great Britain by CPI Group (UK) Ltd, Croydon, cr0 4yy Typesetting and eBook conversion by Tetragon isbn: 978-1-84749-246-3
All the pictures in this volume are reprinted with permission or pre sumed to be in the public domain. Every effort has been made to ascertain and acknowledge their copyright status, but should there have been any unwitting oversight on our part, we would be happy to rectify the error in subsequent printings.
All rights reserved. No part of this publication may be reproduced, stored in or introduced into a retrieval system, or transmitted, in any form or by any means (electronic, mechani-cal, photocopying, recording or otherwise), without the prior written permission of the publisher. This book is sold subject to the condition that it shall not be resold, lent, hired out or otherwise circulated without the express prior consent of the publisher.
C O N T E N T S
The Divine Comedy
1
Inferno 3
Purgatory 165
Paradise 329
Extra Material
493
Dante Alighieri's Life 495
Dante Alighieri's Works 498
Inferno
501
Purgatory
504
Paradise
509
Select Bibliography 516
Note on the Text and Acknowledgements
517
Index 519
Canto I
This canto, the prologue to Dante's journey through the Inferno, acts also as an introduction to The Divine Comedy as a whole.
At the age of thirty-five Dante realizes he is lost in a dark, terrifying wood. He takes heart when he sees in front of him a hilltop shining in sunlight. But, as he starts to climb the hill, he is frightened by a leopard which obstructs him in a threatening manner, and then by an angry lion, and finally by a she-wolf – the most alarming animal of the three. So Dante is driven back into the darkness which – as we soon come to realize about everything in this poem – is both real and allegorical. (There are, throughout this poem, many kinds of allegory. for instance, the leopard, the lion and the she-wolf – emblems rather than symbols, and therefore in need of interpretation – are of a different order from the dark wood, whose import is obvious.)