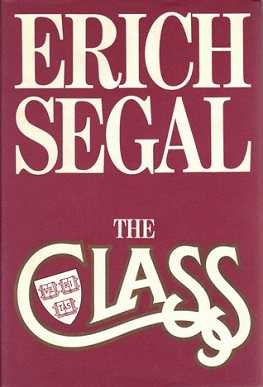 Table of Contents
Annotation
From world-renowned author Erich Segal comes a powerful and moving saga of five extraordinary members of the Harvard class of 1958 and the women with whom their lives are intertwined. Their explosive story begins in a time of innocence and spans a turbulent quarter century, culminating in their dramatic twenty-five reunion at which they confront their classmates-and the balance sheet of their own lives. Always at the center; amid the passion, laughter, and glory, stands Harvard-the symbol of who they are and who they will be. They were a generation who made the rules-then broke them-whose glittering successes, heartfelt tragedies, and unbridled ambitions would stun the world.
For Karen and Francesca
The class in my life
There must be … some possible ground in reason for one's boiling over with joy that one is a son of Harvard, and w a s not, by some unspeakably horrible accident of birth, predestined to graduate at Yale or at Cornell.
William James,
M.D., 1869