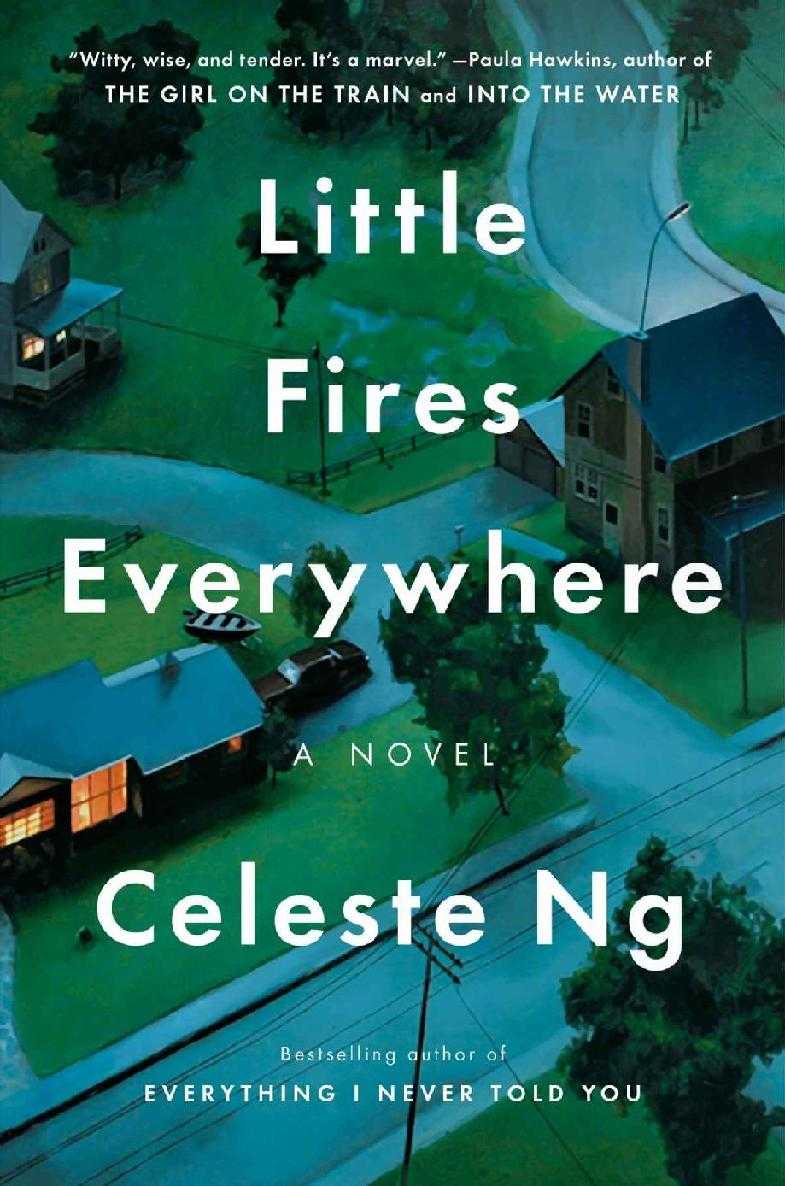 ALSO BY CELESTE NG
Everything I Never Told You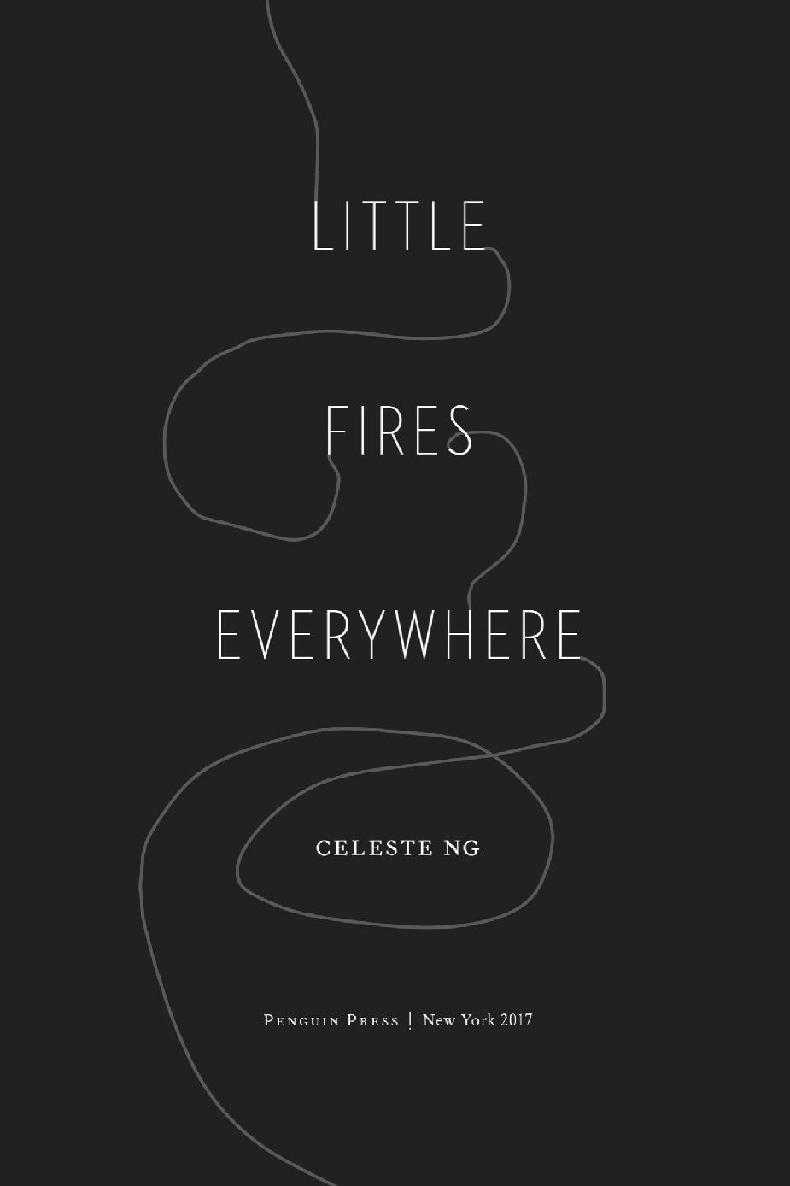 PENGUIN PRESS
An imprint of Penguin Random House LLC
375 Hudson Street
New York, New York 10014
Copyright © 2017 by Celeste Ng
Penguin supports copyright. Copyright fuels creativity, encourages diverse voices, promotes free speech, and creates a vibrant culture. Thank you for buying an authorized edition of this book and for complying with copyright laws by not reproducing, scanning, or distributing any part of it in any form without permission. You are supporting writers and allowing Penguin to continue to publish books for every reader.
ISBN 9780735224292 (hardcover)
ISBN 9780735224308 (eBook)
ISBN 9780525522560 (international edition)
This is a work of fiction. Names, characters, places, and incidents either are the product of the author's imagination or are used fictitiously, and any resemblance to actual persons, living or dead, businesses, companies, events, or locales is entirely coincidental.
Version_2
To those out on their own paths, setting little fires
CONTENTS
ALSO BY CELESTE NG
TITLE PAGE
COPYRIGHT
DEDICATION
EPIGRAPH
CHAPTER 1
CHAPTER 2
CHAPTER 3
CHAPTER 4
CHAPTER 5
CHAPTER 6
CHAPTER 7
CHAPTER 8

Whether you buy a homesite in the School Section, broad acres in the Shaker Country Estates, or one of the houses offered by this company in a choice of neighborhoods, your purchase includes facilities for golf, riding, tennis, boating; it includes unexcelled schools; and it includes protection forever against depreciation and unwelcome change.